Let It Snow! Let It Snow!
Like A Little Glimpse Of Heaven



I don't know about you but come winter, I long to see snow.

We're talking about a deep longing, like when I see a chocolate chip ice cream cone.
Texas had some winter precipitation recently, but it just wasn't the same.

I'm talking about finding some bundle-up, go-outside, throw-some-snowballs, kind of snow.
What to do, what to do.
And then it hit me.
"Eureka!"
Eureka Springs, Arkansas
If you've never been to Eureka Springs, Arkansas please check it out.
You may want to consider it for your travel plans sometime.
It's a fun destination, about an hour north of Fayetteville.
The downtown area is charming, and the food is delicious.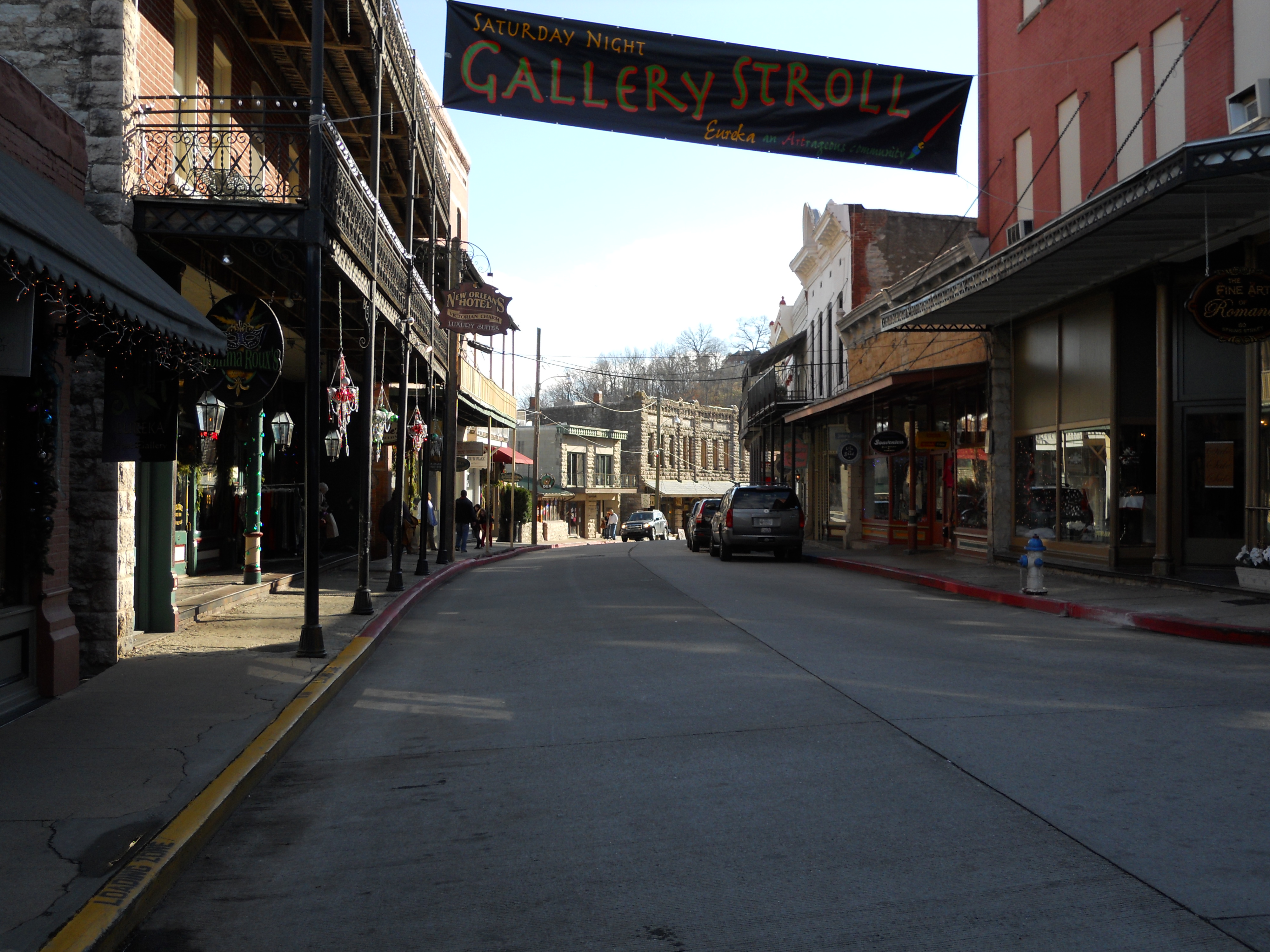 Best time to go?
Opinions on that vary, but for us, we prefer the winter months.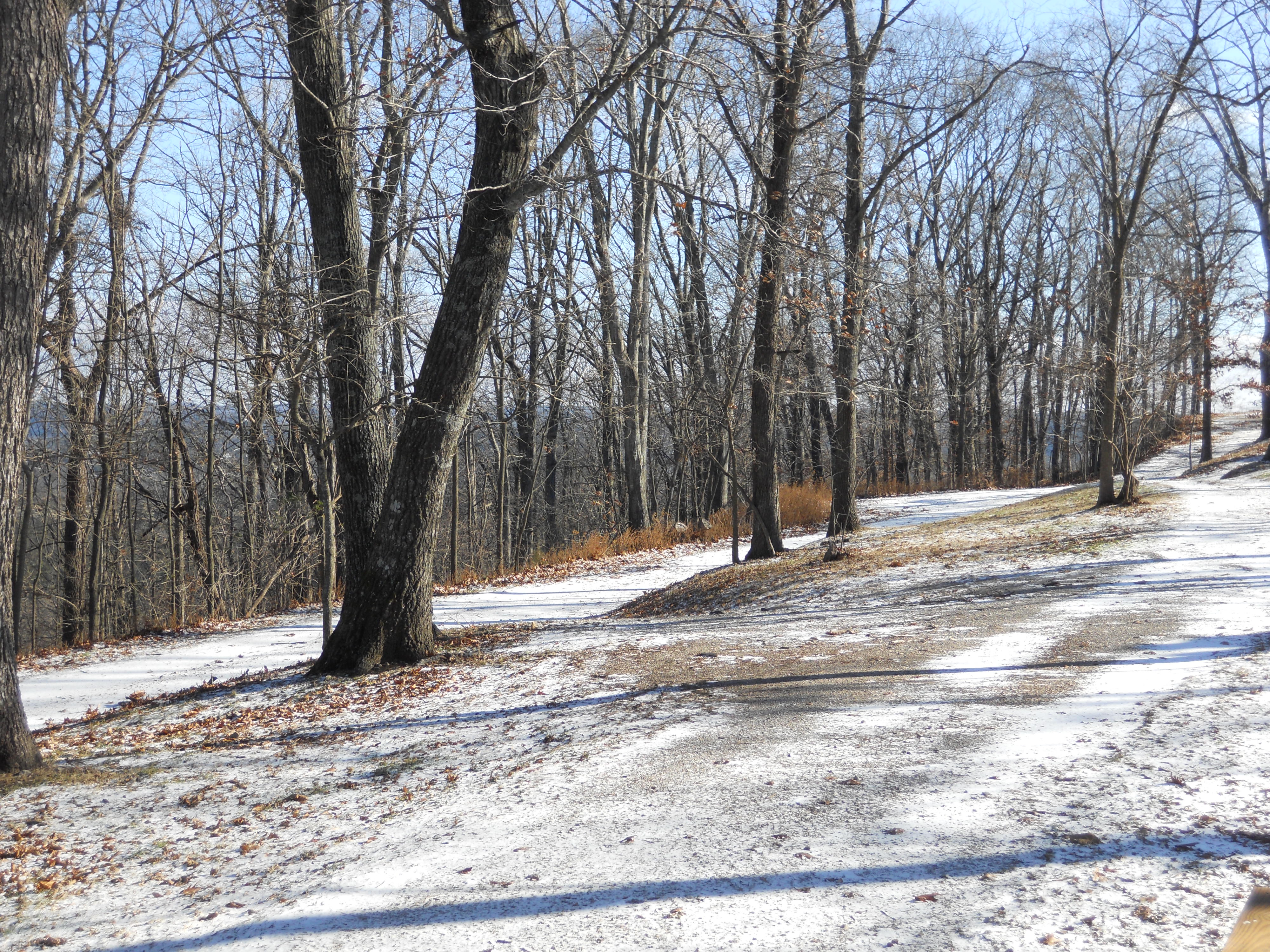 This trip would be our third time for a visit – that's how much we like it there.
Some of the town's attractions shut down for winter, but there's so much more to see and do.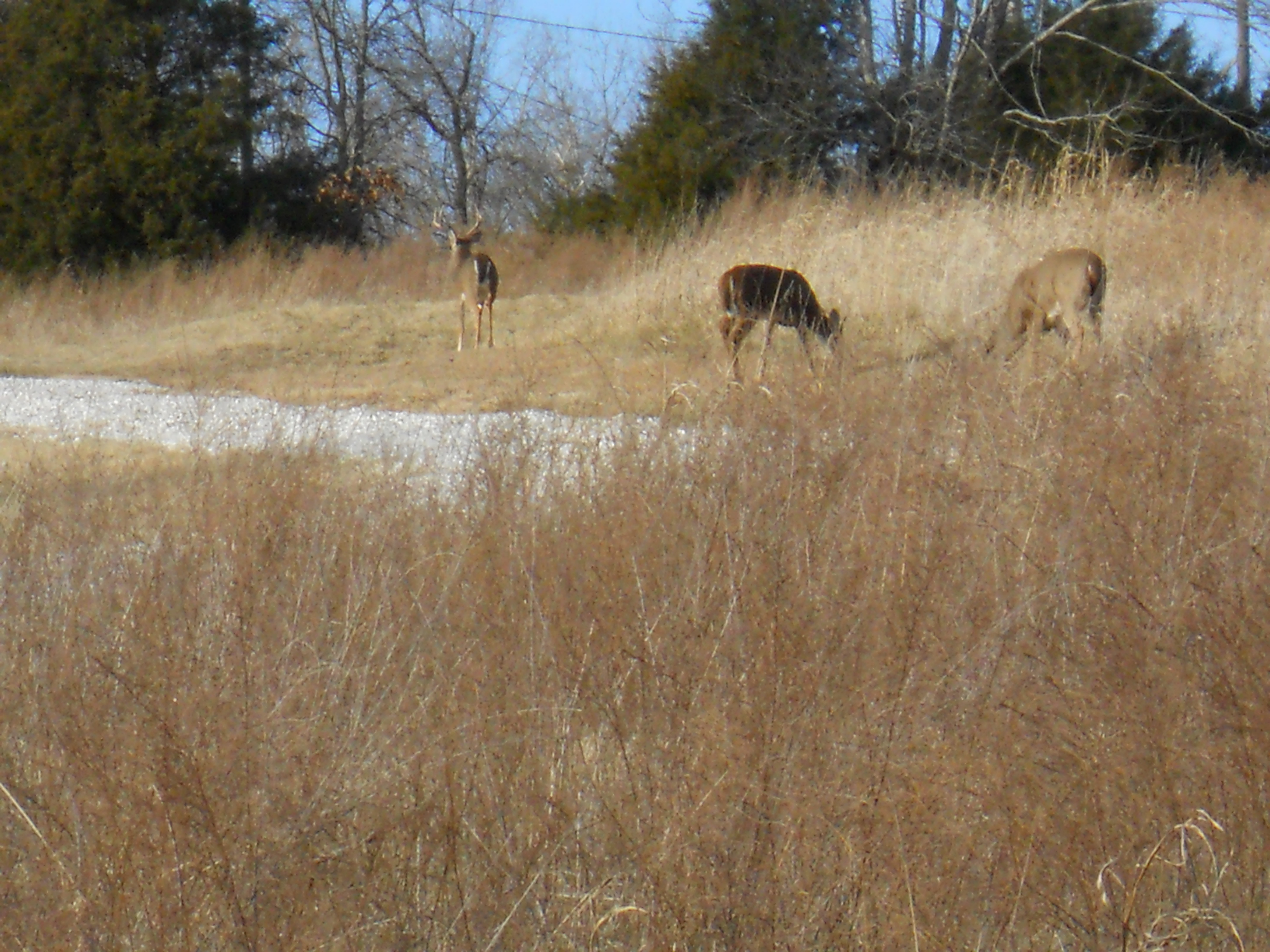 We also like to go there to see the variety of wildlife, the picturesque landscapes, the cozy cabins, and the SNOW!
Where to stay?

This trip, we chose a secluded cabin in Cinnamon Valley, just minutes from downtown.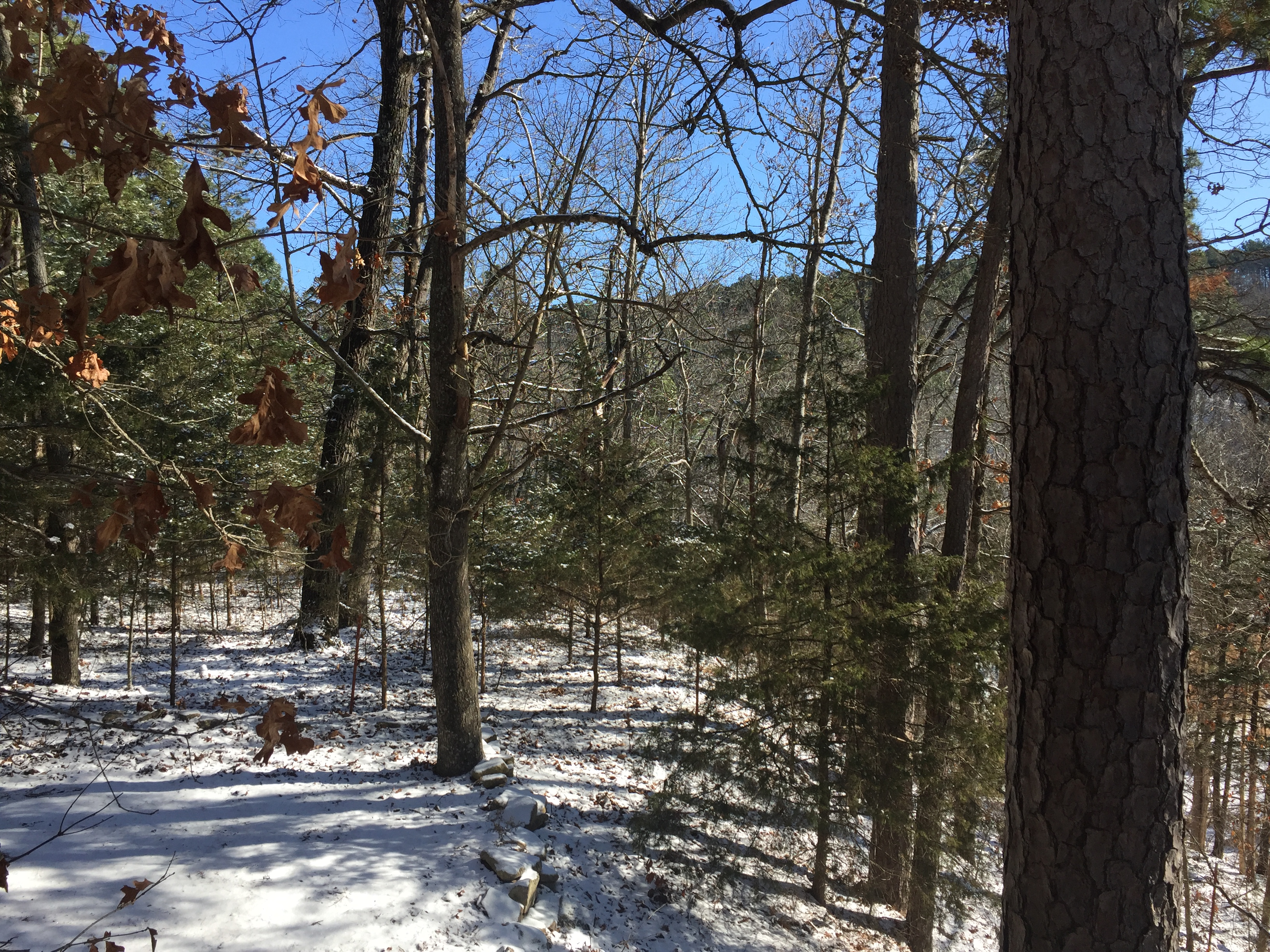 Cue the happy dance.  🙂
God's Spectacular Design



As predicted, snow started falling.
Delicate flakes blanketed the trees surrounding us.
It turned cold fast, with a capital C.
The temperatures dropped below freezing, as did the wind chill.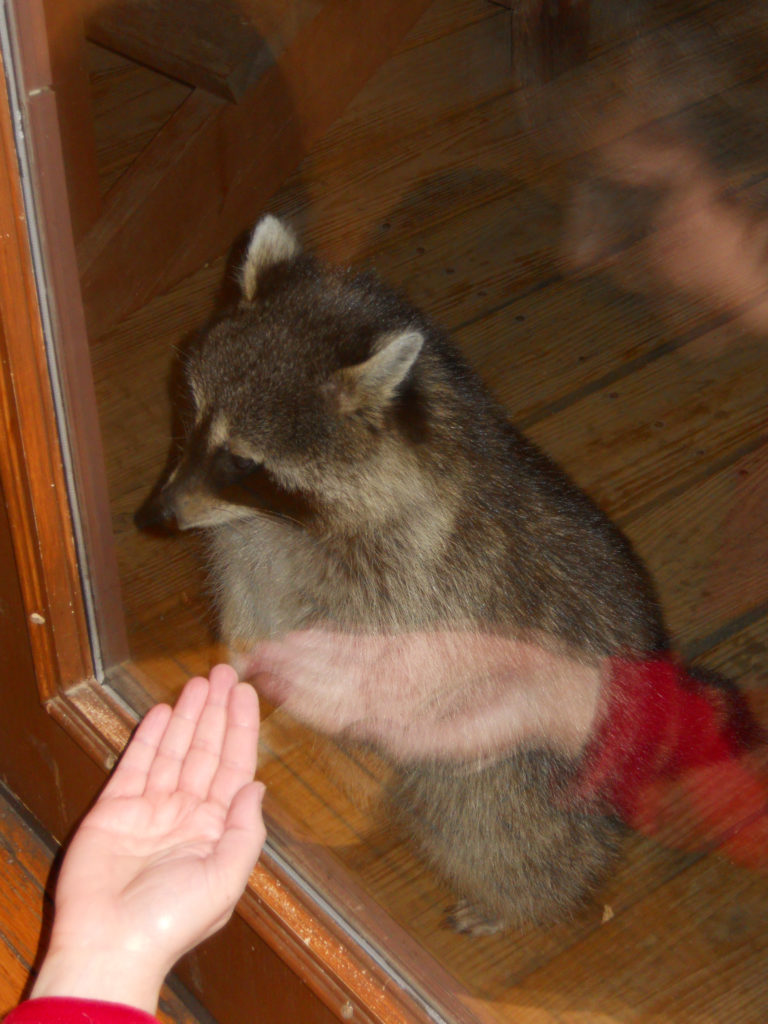 Every day was a new adventure.
Spectacular views greeted us on our hikes through the woods.

We even saw a bald eagle soaring above us!

His creation is just one of the many reasons I delight in God.

It's so beautiful, I can't help but say a little prayer.
Thank You, most gracious Heavenly Father,
for who You are.

The wonders of Your creation never cease to amaze me.
Who are we to deserve such a gift?
Thank You for sending us Your Son,
and thank You for providing us
with glimpses of Your perfection,
through Him, and through Your creation.

How Beautiful Is Heaven?
My husband and I made quite a dent in the walking trails.
At one point during a morning hike, the property owner drove up and told us about a black bear that was spotted a month earlier making itself at home on top of another camper's car. He also pointed out that some of the tracks we saw belonged to some mountain lions that frequently hang out in the area after dark. 
Hmm…it might be time to go back to the cabin now. We don't want to be on the menu.
Here's my handsome (and freezing) husband beside the frozen pond.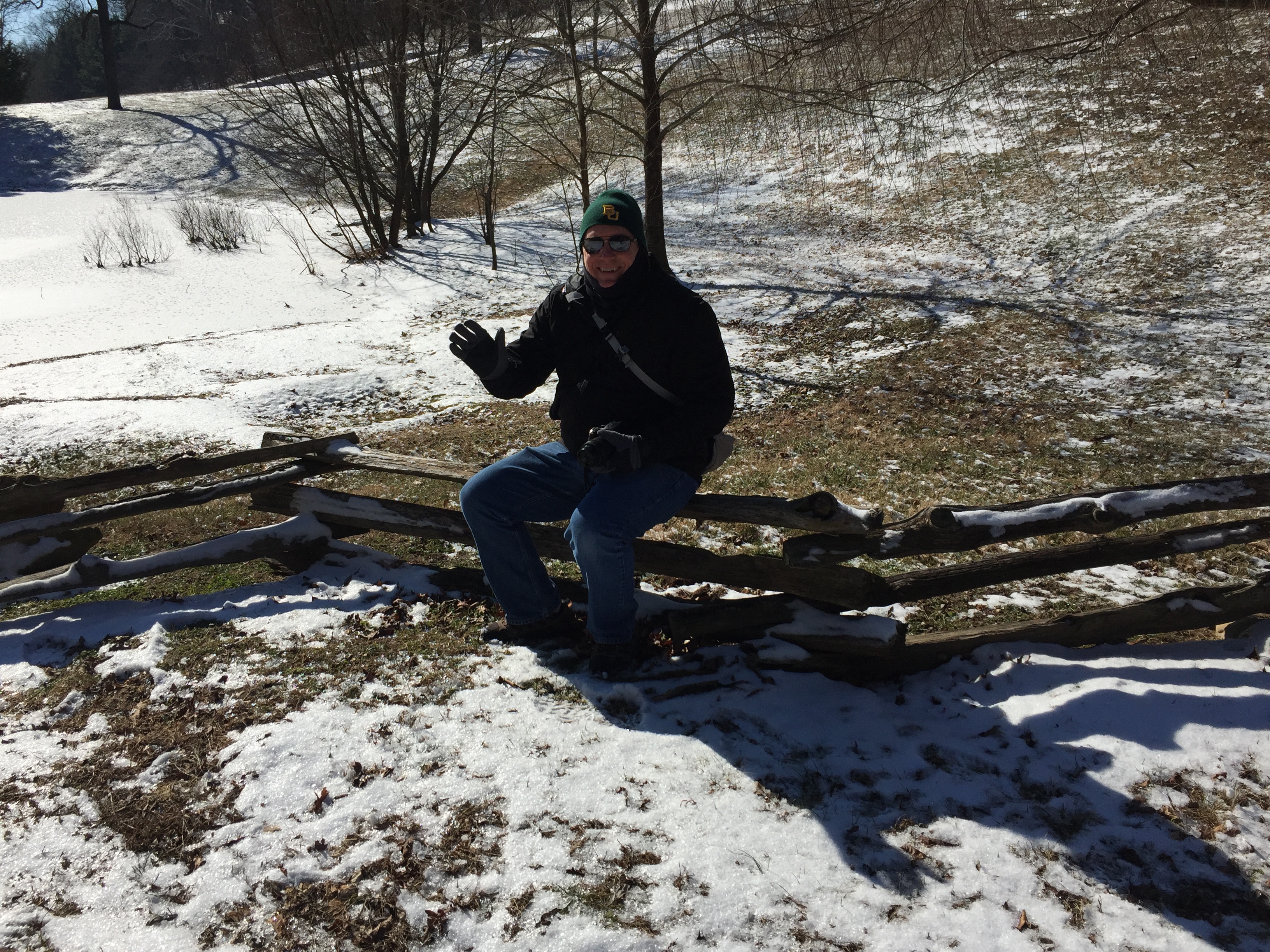 Can you imagine how beautiful Heaven will be?
No one creates a masterpiece like the Master Creator does, and no one is mightier than Almighty God.
When we see the spectacular displays of His creation and power, it should remind us that…
5 God thunders wondrously with his voice;
    he does great things that we cannot comprehend.
6 For to the snow he says, 'Fall on the earth,'
    likewise to the downpour, his mighty downpour.
7 He seals up the hand of every man,
    that all men whom he made may know it. – Job 37:5-7, (ESV).

###
*Scripture quotation is from The Holy Bible, English Standard Version®, copyright © 2016 by Crossway Bibles, a division of Good News Publishers. Used by permission. All rights reserved.