Knowing God Resources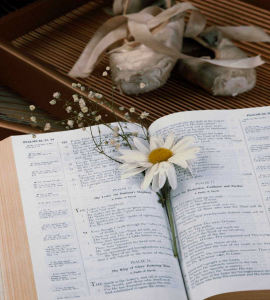 Free Knowing God Resources

Are you struggling with the pressures of Life?
Do you have questions about God and you're too embarrassed to ask?
 Here are some helpful (and my favorite) online Knowing God resources that might interest you:
I love the "GotQuestions" website. This is a great site for believers, especially for those who need to know how to defend their beliefs.
Our world has become increasingly hostile. Atheists are attacking any and every thing having to do with Christianity.  Their attacks are prompted by their own fears that they will actually one day be held into account for their actions.  All we can do is pray for these lost people.
Please check out "Got Questions." It's a valuable resource for the whole family.
---
A Sermon To Start Your Day On the Right Track
http://www.oneplace.com/ministries/
OnePlace is at the top of my absolute favorite Biblical resources. I also have their phone app.

Here's what you can do with this site.
I like to listen to a sermon every morning when I'm getting ready for work. It really puts life in perspective before I start a busy day. With the App, you can do that, all with a few clicks to get into the program.

Or, if you're unable to attend a Bible-believing church on Sunday, or for whatever reason, you can tune into OnePlace and search a respected pastor to have access to their recent and archived sermons. How cool is that? It should never take the place of attending church, but it helps if you're shut-in for some reason.

Here are some searchable names to get you started on the App … John MacArthur, Dr. Robert Jeffress, Skip Heitzig, and Jeff Schreve. I highly recommend listening to one of their sermons. If you want a Biblical perspective of what's going on in the world, OnePlace will have a sermon to help you.

---
Family values
Whether you have kids or not, this is an organization to get involved in. They truly care about family values and our religious freedoms.  Their website highlights many ways to engage and help turn our nation back to Christ.
---
http://www.onemillionmoms.com/
1MM is part of the AFA family. I've been a member for a long time. So much trash in the entertainment world – anti-God lyrics and the hookup-happy actors on TV. The negative values of the world permeate every aspect of our lives.
You can fight back.
1MM offers frequent email campaigns to let commercial sponsors know that we won't support their products if they continue to sponsor programs such as "Black Jesus", "Mistresses," "Impastor," and the like.  Don't ever feel bad about speaking out against the negative values in the entertainment realm. You may make a few enemies by becoming a member, but you can choose to wear those disparaging remarks as battle scars for the cause of Christ.  You're doing the right thing.
Here's a handy reference for you to look up Bible passages from a trustworthy source: