How to pray for someone you don't like
How to Pray for Someone You Don't Like
If you were drawn to this page, then you, like me, must struggle with praying for someone you don't like.
How about right now?
Were you passed over for a promotion?
Perhaps a verbally abusive boss comes to mind. Maybe a family member has hurt you or a friend has betrayed you. You dwell in the hurt.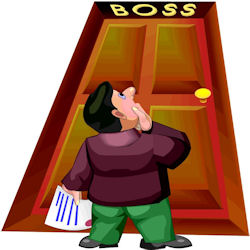 Sometimes it's all-consuming.
Forgiveness is the last thing on your mind, especially if the nastiness continues.
The replay of the confrontation turns over and over in your mind and it can make you really angry. And, if you're not careful, the anger can turn to bitterness and it can take over your life.
Don't they care about me? Why me – what did I do?
The last thing I want is something good to happen to them right now.
Why would I want anything "good" to happen to this horribly mean and nasty person?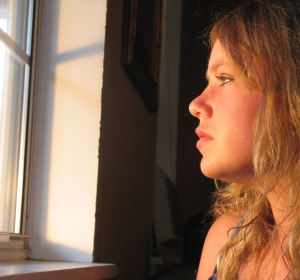 Flawed Humans
It's understandable for you to feel that way. We're human and flawed, after all.
The only perfect person on earth died on the cross for yours and my sins and yet, Jesus asked for forgiveness for His enemies.
And, He told us we must pray for our enemies. It's right there in black and white. Jesus didn't say "maybe you should" or "sometimes I want you to …"
No, Jesus said to do it. There's no mistaking it.
It blows my mind. The unmerited grace of our Lord towards His persecutors both touches me and confounds me.
Here's the verse if you don't have your Bible handy.
From the Sermon on the Mount:

 But I say to you, love your enemies and pray for those who persecute you."  Matthew 5:44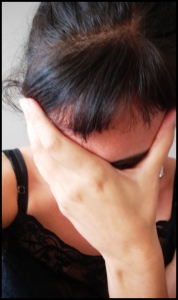 Love for Your Enemies Equals Obedience to God
No one says it's going to be easy.
"Love for enemies is the pinnacle of obedience to God.  As the Sermon on the Mount indicates, it is easy to love people who love you.  But it demands a powerful work of God's Spirit to love those who are committed to harming you."     Welch, Edward T. "When People Are Big And God Is Small." New Jersey: Presbyterian and Reformed Publishing Company. 1997.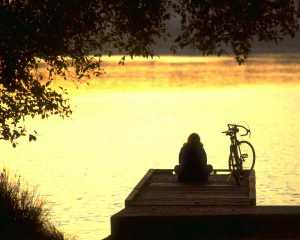 How Should We Pray For Our Enemies?
What do we say when words fail us?

I turned to someone I know and respect, Pastor J. Josh Smith, for some guidance on these difficult questions. Josh Smith is lead pastor of MacArthur Blvd Baptist Church in Irving, Texas. (Full bio at the end).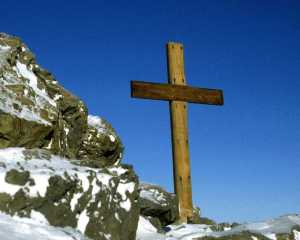 Pastor Josh, why should we pray for our enemies?
Think about Jesus on the cross. He was actually on the cross praying for those who are crucifying Him. You see in His heart, a God who loves His enemies, right? And, if God loves His enemies, He expects us to do it too.
Your true display of love is seen by loving those who hate you. That's the greater thing. It's Christ-like because Christ did it. That's what He did on the cross. If we love people we don't like, that has to be something that God gives us – a grace that is more glorifying to the Lord.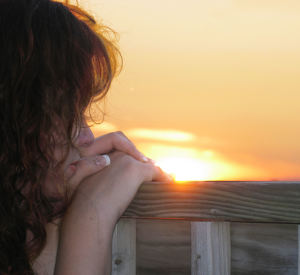 The Goal of Praying for Our Enemies
If we pray for our enemies, does that mean the persecution will automatically stop?
You're praying regardless of how they respond. Praying that they would stop persecuting you, that's not the reason for praying for them.
Jesus didn't pray on the cross: "Lord, help them stop crucifying me."
He prayed that God would forgive them and bless them. That's the issue, that we're praying for their benefit and that we're praying for their good. If I pray that God would bless them and do great things in their lives then I'm showing that I really do love them and that's the true test, rather than praying for ourselves in a self-centered way. That's not the goal.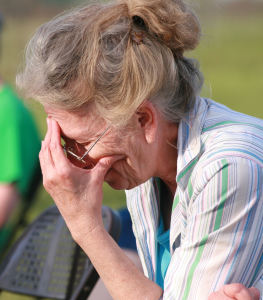 Remember, You're In God's Heart
When it seems like our prayers aren't answered, some people just give up praying altogether. What hope should they have?
The only hope we have is because of what Christ has done for us on the cross. We have a Christ-centered hope. If we've trusted Him with faith and come into a relationship with Him, we've been given all of these blessings that no one can take away from us.
Our hope is found in the fact that no matter what happens to us in the world, no matter what anybody does to us, we still have the blessings of Christ no matter what the circumstance or what anybody is doing to us. There's something we have that's greater – a hope beyond the circumstances that is unique to Christians. We have a hope that rises above every circumstance and is not determined by them.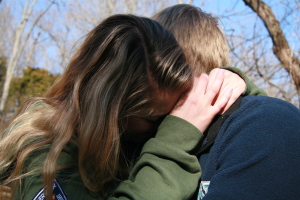 Praying for someone we don't like can be heart-changing, can't it?
People can say "that person really hurt me, but I've forgiven them." Well, the true test of that is if you can actually pray "God, I want you to please do something great for them. I want You to bless them. I want You to give more blessings on them than you do on me. I want You to pour out blessings."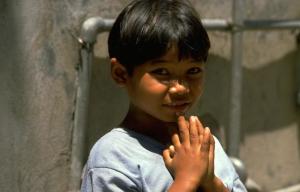 Pray From Your Heart
As we walk in obedience, whether we feel like it or not, the Lord begins to change our hearts.  How eloquent do our prayers have to be?
God is not impressed at all by the way we say things. What God is looking for is the honesty and openness of the heart. You can take the prayer of a child who knows nothing, but is being honest before God and the prayer of a religious leader who really wants you to see how spiritual he is and God doesn't care about the spiritual leader.
God's going to hear the prayer that comes from a pure heart. The Lord's Prayer is given to us as a pattern to teach us HOW to pray, not something we recite. It's not wrong to do it, but I don't think that's why He gave it to us. He gave it to us as a pattern to teach us and the last part of that prayer is that we need to forgive our enemies as we have been forgiven, right? The pattern includes praying for those who've hurt us.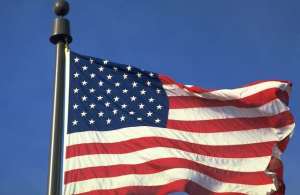 From a global perspective, do we have to pray for political leaders we don't like?
Yes, we're commanded to. It doesn't make sense to just pray for the ones who are ruling well. Pray for the ones who don't rule well.  I think the command is to vote (in the elections), but also pray because one of the greatest influences we'll have on them is to pray for them, for the ones we disagree with. The ones we disagree with need our prayers the most.
It's sad to me for someone to say "he's not on our team so we shouldn't pray for him." It seems the opposite, doesn't it? We should pray for those who seem to not be for us and not ruling the way we'd like them to rule. Those are the ones who need more of our prayers.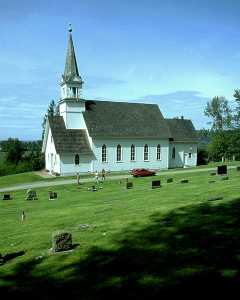 How to Pray for Someone You Don't Like and Saving Our Enemies
There are political leaders in power who want "God" and references to Christianity taken out of everything. It's difficult for me to pray for people like that, so how could I begin?
Pray for them to be saved. Pray for them to come to the Lord and pray that they will receive wise counsel. In those positions, so much of it is about the counsel they receive. Pray they will receive good counsel and that they would listen to the right voices.
Pray that they would rule well, pray that they would give the Church freedom like the Church has been called to do. Those things are appropriate to pray and I think we should.
Many thanks to Pastor Josh Smith for his guidance on this issue of praying for our enemies.
Pastor Smith holds a BA in Biblical and Cross Cultural Studies from Liberty University in Lynchburg, VA as well as a Masters of Divinity in Languages from Southeastern Baptist Theological Seminary in Wake Forest, North Carolina. Pastor Smith is widely recognized for his engaging and expository preaching. He has preached all over the world and has a huge passion for church mission work. His father, Bailey Smith, is a well-known evangelist and founder of Bailey Smith Ministries.
Photo used with permission from MacArthur Blvd. Baptist Church. Irving, Texas.
"If we could read the secret history of our enemies, we should find in each man's life sorrow and suffering enough to disarm all hostility."  Henry Wadsworth Longfellow, Source Credit: Wikipedia
A Heart That Forgives
I love this song by Kevin LeVar about forgiveness. I came across it recently and fell in love with it.  The lyrics are unforgettable. I think about the lyrics often when the actions of a negative person upset or frustrate me.
If you feel that this article, How to Pray for Someone You Don't Like, will be helpful to someone, please feel free to share it.
God bless.