God Sees Everything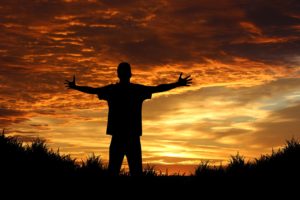 God sees everything.

Not just some stuff, but all of the happenings in our lives – big and small.

Did your mom ever tell you that she had "eyes in the back of her head?"
Nothing escapes her attention where her kiddos are concerned, right? 
In reality, there is only One, our Heavenly Father, who sees and knows all.
Hebrews 4:13 tells us:

13 Nothing in all creation is hidden from God. Everything is naked and exposed before his eyes, and he is the one to whom we are accountable.


This Scripture quotation is from the Holy Bible, New Living Translation, copyright ©1996, 2004, 2007 by Tyndale House Foundation. Used by permission of Tyndale House Publishers, Inc., Carol Stream, Illinois 60188. All rights reserved.
Nothing escapes God, especially when we're, let's just say, misbehavin'.
We can't outsmart God.
No matter how hard we may try.

Silly Humans, Indeed
I have to tell you about one of the hilarious antics of one of our Siberian Huskies, a beloved member of our family.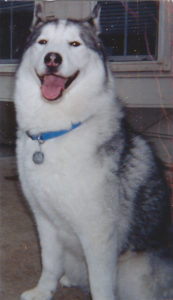 Chip was a gorgeous boy. As loveable as he was, he was also very mischievous. He did something once that was so funny it still cracks us up every time we think about it.
A few years ago, my husband and I had to run some errands and decided to leave our dogs loose in the house, instead of in their crates.
We locked up the house like Fort Knox. We closed all doors, blocked off a hallway, positioned baby gates so Chip and our female husky, Misha, had free run of the kitchen and hallway.

My husband and I left for an hour and then came back home, hoping to find two sleeping Siberian Huskies who kept their promise to "be good" while we were gone.
I walked in the house first.

The hallway looked clear of any debris from a canine free-for-all. Yay!
The dogs were very excited to see us. So far, so good.
I got a little further down the hall, and then I saw it.
Ruh Roh, Not Good
 
Peeled bananas were all over the floor.
Peeled!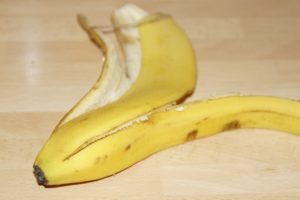 Apparently, Chip grabbed a bunch of bananas off our kitchen counter, ate a few, and gave some to his girlfriend. Those two rascals had a dinner party and left the whole bunch of banana peels all over the floor for us to clean.
Worse yet, they tried to outsmart us, greeted us at the door and acted like nothing had happened.
My husband and I look back now and laugh.
Oh, how we wish we had a video camera that recorded their hi-jinks while we were gone.
The evidence of their little escapade was everywhere.
God sees everything, no video camera needed
God knows us, better than we know ourselves.
He sees it when you curse out that person on the interstate or get into that heated argument with your son or daughter.
And yet, despite it all, He still loves us and convicts us of our sins.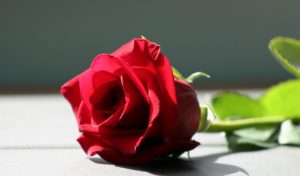 All of those white lies, secret sins, all of it – God sees and hears, and yet, He wants us to come into a relationship with Him. Wretched sinners that we are, if we ask for His forgiveness, He hears us.

We need to be honest with God.

All He asks is for us to repent and trust in the only way to eternal life, salvation through His Son.
Blessings