Amazed By Grace, Humbled To Witness It
What is grace?
There are several definitions online, but here's mine.
Grace is an unexpected expression of love and compassion from one human being to another.
When I see evidence of grace in this world, it easily brings tears to my eyes.
Simply put, I am amazed by grace.
It's like witnessing a little bit of heaven on earth.
How blessed we are to be in the right place at the right time to witness grace and mercy right in front of us.
Amazing Grace
Many years ago, I worked in downtown New Orleans.
My job was located in a huge high-rise, and I remember taking the elevator down many flights just to get to the cafeteria on the bottom floor.
At lunchtime, I would always see this homeless woman sitting and eating at a table by herself.  I knew she was homeless because I had seen her before on the street.
She usually hung out nearby the office building, head down, wearing an odd hat and mismatched clothing.
My heart went out to her. She never begged or talked to anyone but would hunker down in a corner on the street.

Busy people going to and from work passed by her every day.
That's why I was curious to find her in the cafeteria my first day on the job.
Was she with someone?
I never saw her with anyone.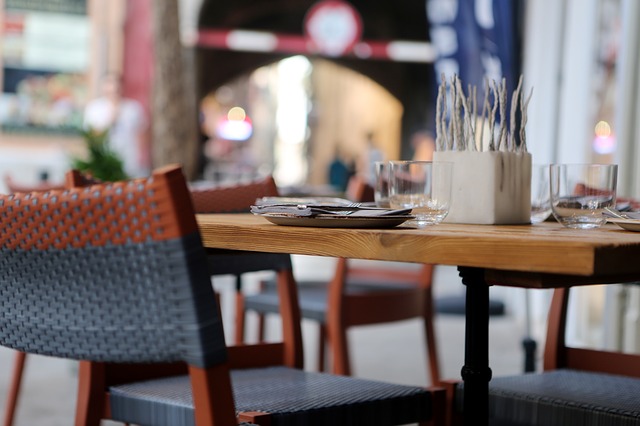 The next day at work, when I came down for lunch again, there she was eating at her table.
And the next day, and the next day.
I felt sorry for her but was glad that she was able to have enough money to eat a nice plate lunch.
One day, my lunch hour was a little earlier than usual.  I went down to the cafeteria and, sure enough, there was the same homeless woman in front of me in the food line. She was mumbling incoherently to herself as she picked out food to put on her tray. When she got to the cashier, there was "no charge" and the homeless woman went and sat down at a table.
WOW.
This happened…every day.
I get happy chills thinking about it.
Some dear person in that hi-rise building made sure that the homeless woman had a hot plate of food every single day.
A Place of Grace
I'm no longer at that job in New Orleans.
Memories of my responsibilities there – writing and working with attorneys have all faded…but the cafeteria in that downtown high-rise will always be, in my mind, a "grace place."

Heavenly Father – thank You
for Your glimpses of grace
in this crazy world!