Life Changing Accident
Life Changing Accident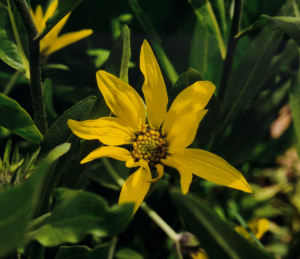 My Life Changing Accident
On June 21st, 1997, my whole world came crashing down around me.
What started out as a joyous family vacation at a dude ranch near Victor, Idaho, turned quickly into a family tragedy.
It's almost surreal to think about the events of that day. Sometimes it feels like a bad dream that will suddenly pop into my consciousness when something triggers a memory. Other times, the horror of what happened comes back to me so vividly, that it's like it happened yesterday.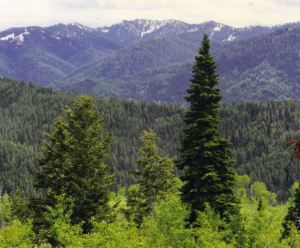 Why Me? Why Us?
I've been through all the "Why me's?" I can handle. What DOES comfort me is knowing that, even in tragedy, there can be redemption. I was pretty carefree before the accident and took a lot of things in life for granted. I no longer do that. Lesson learned.
This life-changing accident, as horrible as it was, actually saved my life.
My marriage grew stronger and my faith in God grew deeper. I learned about humility and witnessed grace first-hand. That is a gift.
The agonizing thoughts I used to have of "Why me?" have now become "Why NOT me?"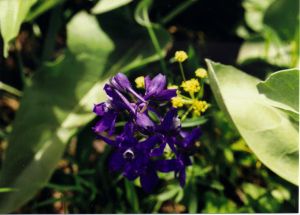 Writing It Down
Putting pen to paper has been difficult because it's my own experience that I'm writing about. The horrific events of that day are so personal that it's hard to relive sometimes and I choke up thinking about it.
I can write about the other challenging aspects of my life for days, but this story is much, much more difficult to write.
The Accident marks the defining moment of my life. I learned that trusting God and surrounding myself with friends who encourage me and lift me up is what life is all about. That's the gift that I was given.
I will spend my life trying to be a better person and friend to those who helped me through this tragedy.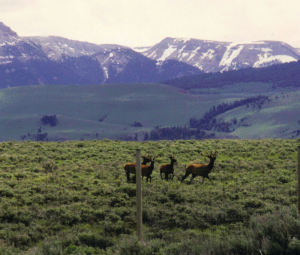 Life Can Change In An Instant
Like you, I often forget how life can change in an instant. I sometimes go through my daily routine without appreciating how blessed I am to even be alive.
I was really looking forward to that June 1997 vacation. I'd never been to Jackson Hole before. I was eager to see the beautiful Grand Tetons and nature at its finest. It was my husband's parents' 50th wedding anniversary and our family agreed to meet at a dude ranch.
We were fired up and ready for a fun-filled week of "roughing it" in a nice cabin, eating meals and singing around the campfire, and horseback riding up in the mountains. We were all so excited. I couldn't wait to get on a horse again and become a cowgirl for a week. And, a 50th wedding anniversary is, indeed, something to celebrate.
Jackson Hole Is Breathtaking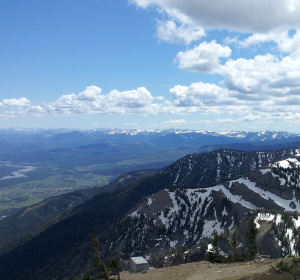 It was absolutely breathtaking flying into Jackson Hole with the Grand Tetons on one side and the beautiful landscapes down below. I kept thinking how majestic and spectacular it all was.
Even though it was June, it was pretty cold outside and there was ice on the ground. My husband and I spent some time driving around the charming town, taking pictures and enjoying the scenery. There were cute little shops to explore, friendly people, and a lot of good food to try. Of course, beyond the town were those great mountains and a beautiful sky to welcome everyone. I had thoughts of moving here as we took it all in.
Mustang Preservation Program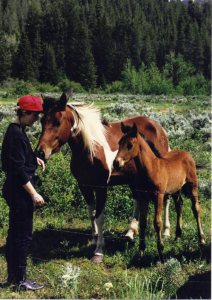 The dude ranch's owners had a unique mustang preservation program in place for rescuing mustangs and turning them into trail horses.
I was a huge horse lover back in 6th grade and hoped that one day I'd own one. As the years passed, my interests changed, but the thought of riding again was very appealing. I was looking forward to the trail rides to come, even though I was rusty in the saddle.
Trail Rides In The Mountains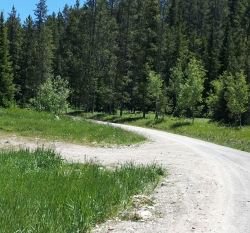 Our first trail ride was a lot of fun. In single file, we walked and trotted our horses over the rough ground that was muddy and rocky from mountain snow-runoff. Our trail guides took great care to go slowly so none of us felt like we were falling behind. On such unfamiliar terrain, I was grateful that there was no pressure to gallop at top speed.
We were all sore afterwards. I felt like I had used every muscle in my body that day and I was ready to relax.
Dangerous Whitewater Creek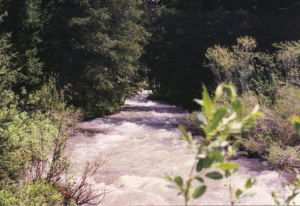 This seemed to be a vacation spot that had everything to offer. There was horseback riding, sightseeing, and hiking.
There was even a whitewater creek nearby that attracted kayakers.
Unfortunately, the water level was now high and treacherous and I knew that the creek was something I personally wanted to stay away from.
Life Is Short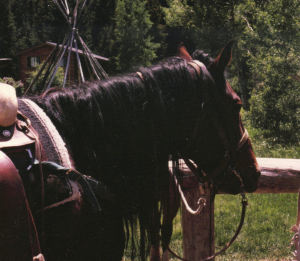 The next day was pretty much the same thing, a delicious ranch style breakfast and then a long trail ride – this time up the mountains to the peak where we could look down upon the ranch below.
We stopped our horses, took pictures of the beautiful flowers and each other and rested before starting back down the trail.
It's so hard to look at those pictures now, knowing what later happened to us. We look so happy in the pictures, but as I've said before, life can change in an instant.
Fateful Decision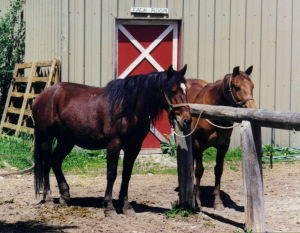 On our last day before we were to fly back home, we had breakfast in the main hall and the ranch folks offered us another trail ride. I was sore and so were other family members so everyone agreed that a hay ride might be more relaxing. I remembered being glad not having to sit in a saddle that day.
The wagon was pulled by two of the horses. We all climbed aboard the little flat bed wagon with hay on it with our feet dangling and our backs to each other. Two ranch hands were in front driving the horses.
Terrible Gut Feeling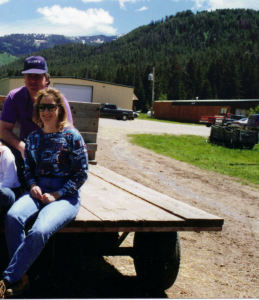 We started along the rocky path. My husband's parents stayed behind because his mom didn't ride and his dad had a sore back. There's a picture of us all holding onto the wagon with one hand and waving at his parents with the other as the wagon slowly headed up the trail. I've misplaced the picture. It was probably too hard to look at and I put it away.
Our horse-drawn wagon went all the way to the end of the trail, made the circle to turn around and then headed back to the ranch. That's the moment my life changed.
Something scared the horses.
To this day, we don't know what it was. A bear? A snake? Who knows? All I know is that one moment we were riding in a wagon at a leisurely pace and the next our horses started going alarmingly fast and were bolting for the stable.
I had a terrible gut feeling that this was going to turn out badly. I turned around and said nervously over my shoulder to a family member – "Are we in a race or something?"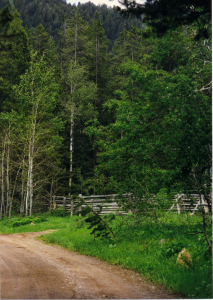 The Moment Our World Spun Out Of Control
We all knew something was terribly wrong. I looked up to see the wagon drivers standing up from their seats, yanking back on the reins as hard as they could, but the horses wouldn't stop.
The driver on the left side of the wagon turned around and yelled at all of us: "WE CAN'T STOP THE HORSES. YOU GOTTA JUMP OFF NOW." He knew the horses had gone out of control and were probably headed back to the whitewater creek or to the stable. I got this sick feeling in my stomach.
The next moment, one of the ranch hands jumped off by himself. I watched him land on the rough ground and roll onto the side of the road. Unbelievable. I felt he deserted us and, in that split second, I was angry.
The other driver was still trying to stop the horses. It all seemed to happen so fast. Life became surreal and, in slow motion, we watched our lives spin out of control. I watched my family piling off the wagon one by one and landing on the hard ground. My husband saved my life by turning around and giving me a hard enough push so that I would clear the wagon wheels when I landed. I will never, ever forget that he put my life first. He is my hero.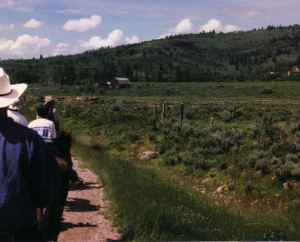 The Aftermath
Slowly and in shock, we all tried to get up. I looked over at my husband and his face was covered in blood. His sunglasses had cut his face when he jumped. Everyone else started getting up, but I couldn't stand.
When I fell, my left knee hit the ground first, followed by my ankle – two hard breaks. Then, my body flipped over and the right side of me slid along the ground to a stop. I was hurting from scrapes all down my right side and my left leg was swelling and had several breaks. The ranch hand who had jumped off the wagon earlier ran by us saying that he was going to get help. As we looked around, we realized that my husband's 9 ½ year old niece was still on the wagon along with another young girl, my husband's sister, and the other driver. Little did we know that the horses in their panic were dragging the wagon towards the dangerous creek.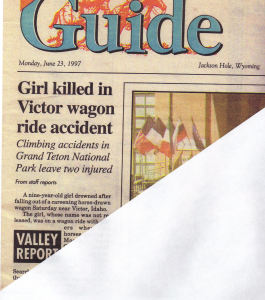 When Will The Nightmare End?
An SUV from the ranch came to take us back to the main cabins. I had to be lifted up into the back seat. We fully expected and hoped to see our two missing family members safe and sound. Along the short drive, we found and picked up my husband's sister who was able to climb out of the creek and head towards the road.
Our niece was still missing.
A search party was called in, which included the police, the National Guard, rescuers on kayaks, and plane spotters. Through the grace of God, these rescuers were able to arrive at the ranch quickly. Everyone, except me who couldn't walk, was able to join in the search.
My husband, even though he had been hurt, was out searching too. Along the banks, my husband made a grim discovery. He discovered the submerged wagon in the creek. The two horses were still attached to it and had drowned.
Frantic Search
The search for our niece continued for hours. We were all in a state of disbelief.
I needed emergency surgery so an ambulance was called for me. My husband, his mother, and I went to the hospital. After what seemed like an eternity, a nurse came into my room and gave us the bad news that our niece had drowned and that they had found her body. All we can figure is that, when the horses in their crazed panic ran into the rushing waters of the creek, our niece may have hit her head on a rock when the wagon tipped over. We were stunned and the three of us cried together in that hospital room.
The tears can still come when I think about it, even though it happened years ago. This vacation was to celebrate a 50th wedding anniversary and it turned into unimagineable tragedy.
* Photo from: Jackson Hole Daily Guide, Monday June 23, 1997.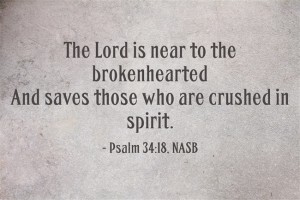 Amazing Grace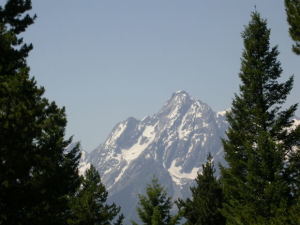 I had arthroscopic surgery on my knee and a plate and screws put in my ankle. The first night in the hospital was the longest of my life. I was wearing a heavy leg cast and it was very uncomfortable. A physical therapist taught me to walk and climb stairs with the heavy boot on. It took months of painful emotional and physical recovery for me to be able to get the strength in my leg back.
After checking out of the hospital, we spent our last night in a Jackson Hole motel room. We would take a flight home to Texas the next day.
I can recall that my first experience witnessing grace was on that trip. The physician for the US Olympic Ski Team was in the emergency room that day and he performed my surgery. I remember a pastor from Jackson Hole coming to our motel room to spend time with our family, pray with us, and offer us comfort. I remember taking that American Airlines flight home. This can bring tears to my eyes, but the AA staff bumped my whole family (not just me in my leg cast) to first class so that we could be more comfortable on the long flight home. If I hadn't been so heavily medicated for the flight, I would have thanked each and every one of the airline staff.
Home To Texas
When we got home to Texas, I remember a lot of supportive phonecalls. Friends and coworkers brought us meals and prayed for us. One coworker was sweet enough to meet me at a predetermined location every weekday morning. My husband would drop me off and she would take me the rest of the way to work because I couldn't drive a car at the time.
My husband's cousin (who lived nearby) stayed with me at my house overnight so that my husband could fly back to California to be with his family at my niece's funeral.
That is grace, pure and simple, and I am humbled by its unmerited blessing.
Grace to You
Our family still grieves the loss of our niece, but we also rejoice that she is now in Heaven with her King.
My husband's parents did not sue the ranch. In an enormous act of grace and love, they reached out to the ranch owners because they were grieving too. No one wanted this to happen.
Years have passed and my dear mother and father-in-law have since passed and have gone to be with the Lord.
This I know. Without feeling the presence of God in our lives, we would never have gotten through all of this. My husband and I are grateful for our lives and it is a privilege to share our life changing accident story with others.
We continue to delight in God and His glory.

Our prayers are that, if you're struggling with something in your life, no matter what it is, you'll ask God for strength and peace as He guides you through the trials in your life. We pray that you are surrounded by love and support from those closest to you.
###