A Story Of Love And Faith
There are many shows that I don't care to watch on mindless television, but occasionally, there's a movie that stands out and continues to touch my heart.
Without hesitation, I can recommend the documentary/film, "To Joey With Love."
I'd heard it was showing on CMT (Country Music Television) so I taped it.
Have you seen it yet?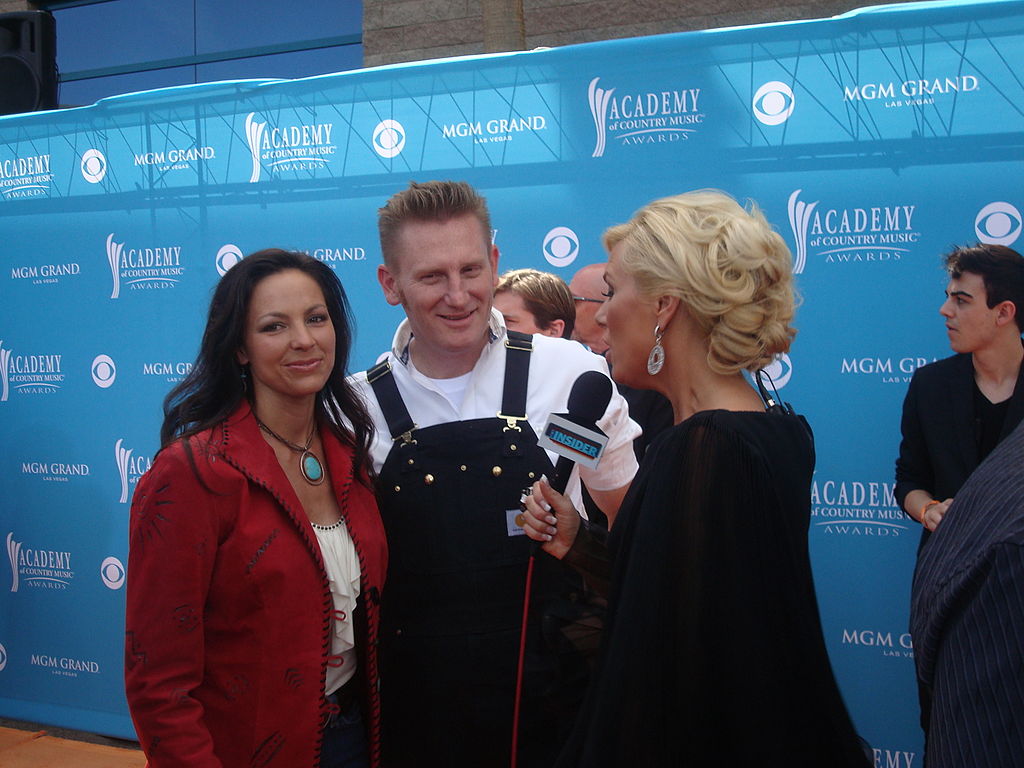 *Photo courtesy of: By Burningkarma
An Extraordinary Story Of Love And Faith
"To Joey With Love" is a film that tells the love story of Rory and Joey Feek, married singer-songwriters from Nashville, Tennessee.
When Joey began her fight with cervical cancer, I was inspired by her extraordinary courage and her unwavering faith in God in the midst of personal tragedy. Her husband narrates the film.

The movie is unforgettable. It's truly a lesson for us all.
Having experienced our own family tragedy, I am naturally drawn to the testimonies of others who are devoted to sharing their stories of perseverance through insurmountable odds.
Another thing that truly amazes me is that, at some point in their marriage, Rory started filming glimpses of their lives together, from the birth of their daughter (diagnosed with Down Syndrome) to their life on the family farm.
How could Rory have known that his random, behind-the-scenes close-ups, would eventually become a love letter to his wife that the movie is today?
I'm a songwriter who isn't writing songs right now, so Joey encouraged me to write about our lives instead. So at the beginning of 2014, I started blogging about and filming the little and big moments in our life as they happened. I didn't know why at the time. I do now. – Rory Feek. [Blog post]. Retrieved from This Life I Live/About/. n.d., para. 5).
Their music career garnered some acclaim, including a Top 30 Country single, "Cheater Cheater." One of my personal favorites is their cover of "If I Needed You" by Townes Van Zandt.

Life Can Turn In An Instant
Life for them seemed perfect for so long, but it took an unexpected turn as it often does.

God has given us an incredible love story. Not just how we began.. but now, today… even without her here by my side. That love story is still unfolding as I hold our little one's hand and turn the pages. – Rory Feek. [Blog post]. Retrieved from This Life I Live/About/. n.d., para. 2).
Have your box of Kleenex ready.
If you miss seeing it on the CMT channel, you can also watch it on PureFlix.com.
PureFlix is a membership site where you can watch 100's of family-safe movies. It's kind of like a Netflix for Christians or anyone else wanting wholesome, family-oriented, decent entertainment.
###
*Photo courtesy of: By Burningkarma [CC BY 2.0 (http://creativecommons.org/licenses/by/2.0)], via Wikimedia Commons, https://commons.wikimedia.org/wiki/File%3AJoeyandrory.jpg